About Us
— An independent, family owned business dedicated to serving you.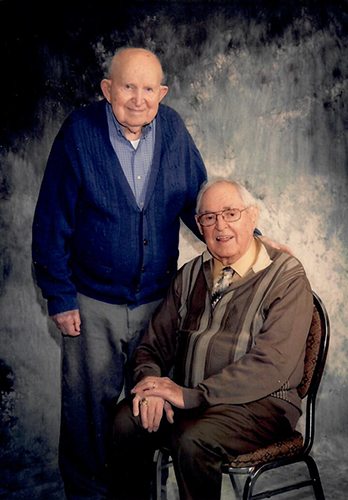 Ted and Ken Huebner in 2010
Huebner's is a family-owned business in its third generation.
Started in 1951 by brothers Ted and Ken Huebner as a feed and farm supply operation that helped pioneer the fertilizer industry in Western Nebraska.
It has evolved into a full-line Nursery, Lawn and Garden Center that seeks to provide top quality plant material, products and services with the aim to make its customers satisfied and successful in their lawn and gardening endeavors.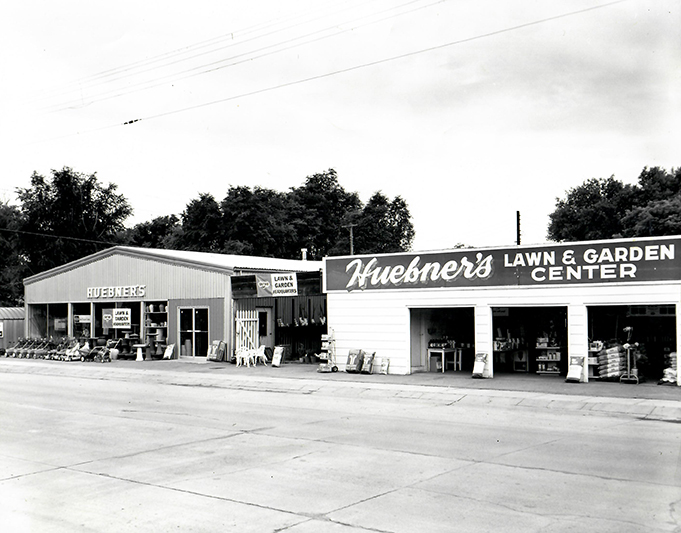 Huebners in 1960, at the same location it is today on
the corner of Eighth and Poplar St.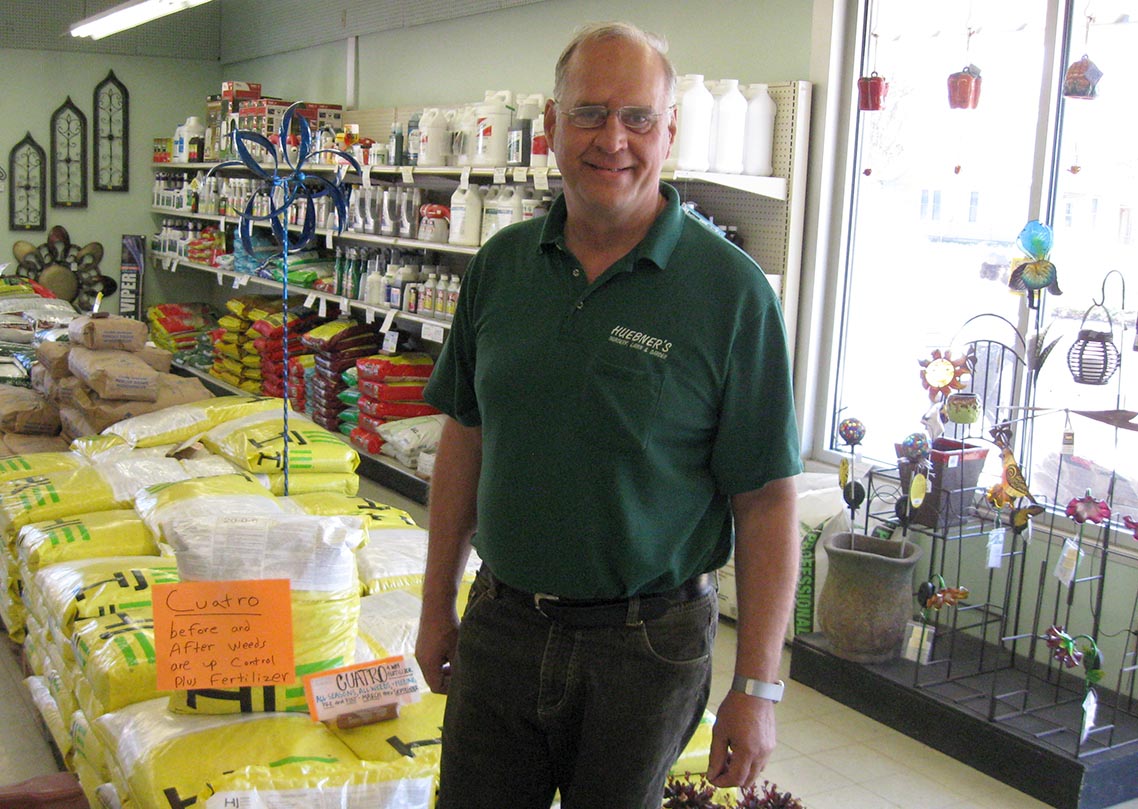 Charles Huebner
Store Manager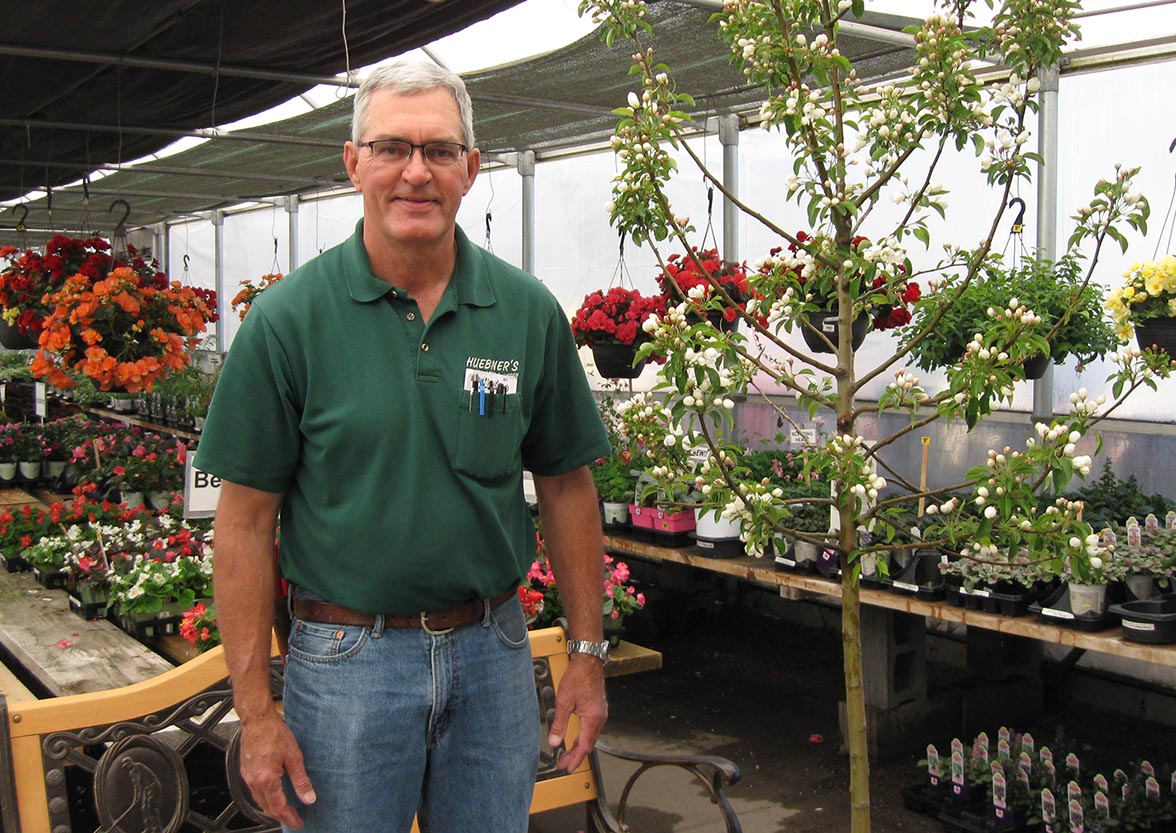 Paul Huebner
Nursery & Greenhouse Manager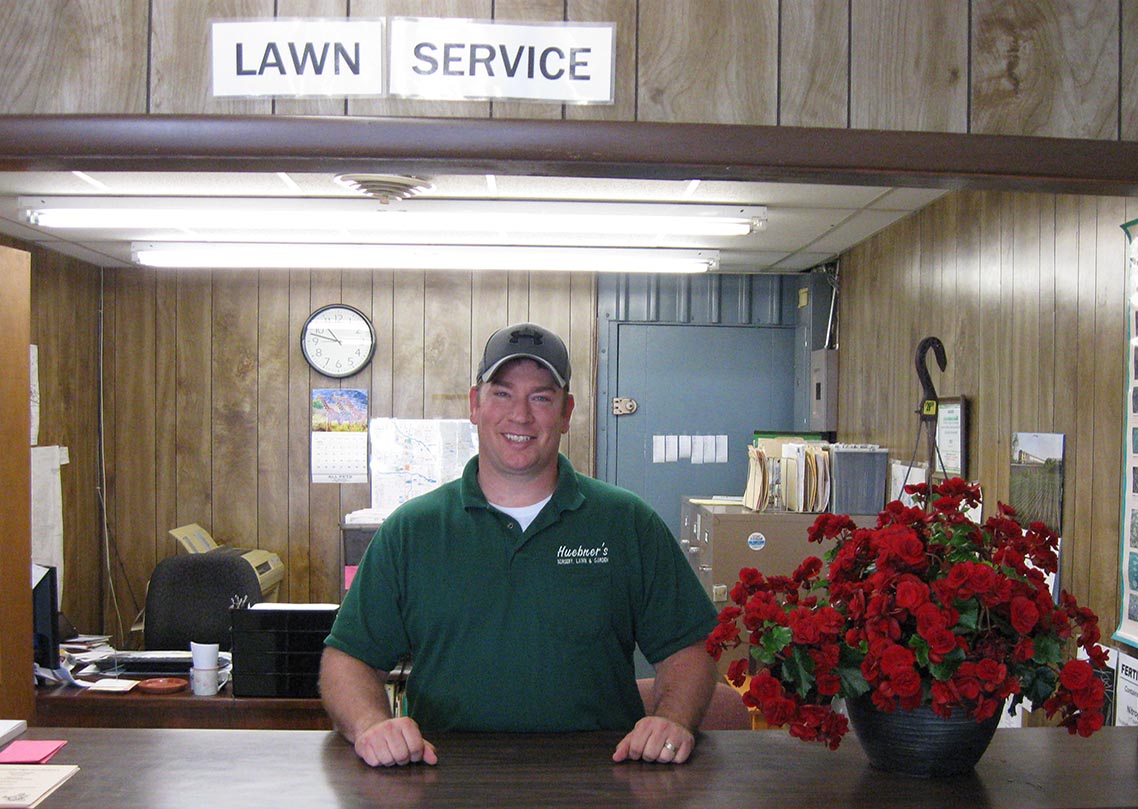 Andy Johnson
Lawn Service Manager